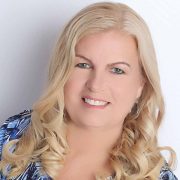 To say we're family run is an understatement. 
Hi, I'm Joanie, the owner of Dress Your Windows.  My sons (pictures below) install the window treatments you and I choose for your home.
I want your home to be comfortable and livable with a style that works for your family.
My favorite part of running this business for the past 17 years is the friendships I've built with my clients. We often see each other around town and know each other on a first name basis.
When it comes to customer satisfaction, I put my money where my mouth is. Winning the Houzz award for customer service (voted on by clients) for the past 6 years is the result of my relentless pursuit to make you 100% satisfied with your window treatments. 
It's proven by my impeccable 5 star rating on Houzz.com (click here to see my rating). 
If you want your window treatment experience to be nothing but satisfying, request your free consultation now.
The Crew That Will Install Your Window Treatments (My Sons)
We Don't Have Salespeople
When you hire my company to create custom window treatments for your home using our Affordable Elegance process, you work directly with me and my sons during the whole process. Which includes brainstorming ideas with you, presenting and approving your window treatment design plan and installing your new custom window treatments.
Unlike most window treatments companies who send random salespeople to your home, you know exactly who is walking through your door when you request your free consultation from us.
The job is never complete until your custom draperies, shutters, blinds or shades are properly installed and on display for all to see. And you're 100% happy.
Dress Your Windows' tireless pursuit of the perfect solution for the most reasonable cost is the foundation of our Affordable Elegance. By choosing the ideal fabrics, accents, trims and hardware, we make certain that you get the finest look for the right price.
Our work is fully guaranteed.
For a wonderful solution to your window treatment needs, call us today. 410.353.7940
Best of Houzz – 2014, 2015, 2016, 2017, 2018, 2019, 2020
We service: Annapolis, Anne Arundel, Baltimore, Centreville, Chester, Easton Grasonville, Prince George, Stevensville, Queenstown and Queen Anne in Maryland and the Washington DC area.